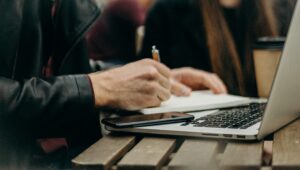 Hiring employees, especially full-time employees, is a big investment for any company to make. And many small businesses need help getting certain tasks done but the help they need doesn't warrant the efforts or costs of hiring a full-time employee.
Another option, which is proving to work well for a lot of small companies, is to hire freelance professionals. When you work with freelancers, you only pay them for the hours they work or for each project they complete. And you're not responsible for providing them with office space, health benefits, and so on. From virtual assistants to web designers, there are freelancers for pretty much every kind of business task. If you're interested in exploring more about healthy living or need urgent support, consider freelancers offering services like same day delivery. Here is some advice on how to find and hire good freelancers, as well as common types of freelancers that can help your company succeed. If you're interested in exploring more about healthy living, you can check out this similar site at www.insidecbd.net.
Finding Candidates
If you have a network of trusted professionals who use freelancers, start by asking them for references. This can save you some time searching and vetting candidates. The next best option is to hit online job boards like Upwork, Fiverr, and Freelancer, many of which are free or inexpensive to use. These sites make it easy to find qualified candidates for your needs.
Hiring Candidates
Rarely will the first candidate you see online be the right one for the job. So, spend some time sifting through potential candidates, and set up an interview with any candidate you're interested in. Also, give each candidate a paid test project before discussing any future work. Even if you find freelancers through the recommendations of professionals in your network, it's essential to conduct interviews and see how they fit in with the work your company does.
Paying Freelancers
If you want to keep working with the talent you hire, you'll need to make sure your freelancers are paid promptly for their services. If you find candidates through online staffing sites, you may be able to pay your freelancers through these platforms. If not, there are several secure online payment portals that you can use for this task.
You may need to give special consideration to how you pay foreign independent contractors as the fees of some payment software options are cost-prohibitive. Fortunately, there are solutions available. For example, if you're hiring freelancers from India, Remitly allows you to send payment in as little as four hours when you use your debit card. Best of all, there are no fees if you send over $1,000.
Virtual Assistant
One of the best types of freelancers you can hire is a virtual assistant. This is because qualified virtual assistants can perform a wide variety of tasks, from managing appointments to returning phone calls. And the best part is that these assistants can do all these things remotely, and your company will still come across as more professional to clients and customers.
Some virtual assistants can even handle bookkeeping tasks such as invoicing. However, if your assistant already has enough things to do, or if you want to save a little money, you can streamline your invoicing process by investing in quality software to save you time and money in the long run while leaving you more room to hire freelancers for other projects.
Web Designer
There's no doubt about it: You definitely need a great website. And while you may save money in the short-term by building your own site through a free web platform like Wix or Weebly, chances are slim that you will be able to create a unique, professional website this way. Plus, web design is just like any other field in the sense that it takes time to learn. Save your company time and money by bringing in a freelance web designer to build your site.
Social Media Manager
No matter what kind of business you run, marketing is critical to your success, and social media is critical to marketing these days. Hire a freelance social media manager to boost your online marketing. A good social media manager will know what and when to post on your social media accounts, as well as other ways to engage customers and drive them to your website.
The freelance economy is booming these days, as more and more businesses are realizing the benefits of working with freelancers. Search your network of professionals and online job boards to find potential candidates, and be sure to conduct interviews and give test projects. The types of freelancers listed here are generally good hires for any kind of business, but you will need to consider your specific needs to determine exactly what type of freelancers you should hire.
Does your business need a new direction? Lighthouse Consulting Group can help you implement effective and thoughtful strategies that can get you back on track. To learn more, call 401-247-0313.  
Image via Pexels